The Eloheim channeling meeting of 4-22-09 covered many subjects. This 10 minute clip is from the middle of the meeting. In it, Eloheim talks about setting boundaries, asks if you're giving yourself the "energetic bends" by vacillating between low and high vibrational states, and introduces a new concept: Are you choosing the shovel or the ladder?
Yes, the choice for consciousness is challenging, we will never discount that, but habitual response is a pit of pain that you can't get out of through any other means we have seen.

So we will give you a shovel or a ladder. It is your choice.
Ask yourself, "Do I have my hand on the ladder or my hand on the shovel?" Am I going to dig myself in deeper out of fear, guilt, lack, victim hood or am I going to put my hand on the ladder and say, "Something has to change!"
Am I going to keep climbing the ladder even when my 'pit partners' say, "What are you doing, where are you going, who do you think you are, are you getting too big for your britches?"
4-22-09 95 minutes
-Infusing Transformation. You are an inspiration to those not in body. Gracefully navigating the waters of life.
-You are role models for this transformation – role models without responsibility
-FORGIVENESS-
-Without judgment, there is nothing to forgive.
-There is no right-wrong, bad-good; neutral observation with boundaries
-Pointing a finger at someone else actually points 3 back at yourself
-The habit is: this happened to me – Victim
-The reality is: this is happening for me what can this teach me?
-Boundaries without consequences are just hot air.
-Ladders vs. shovels – Both are work but which one gets you where you want to be?
TOOL – In the moment, ask yourself, am I picking up a shovel or climbing a rung on the ladder, conscious journey, awareness in the moment of the moment.
You are not allowed to be mean to yourself!!! ? It's like hitting yourself with a hammer; energetically same damage as if you smacked your physical self with a hammer.
-Each moment is a gift disguised
Put bows on every moment and see the gift – unwrap the package and get to the gift inside each moment's happenings
-Matching energy with situations – aware of consciousness level about situations can change the situation regardless
-SUPER-HERO POWERS continues
-Eloheim discusses Native American energies
-What's the thing that you want to see different in your life – if we flipped a switch, what would you notice most that was different?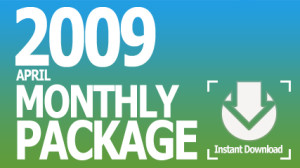 Audio recordings of the five meetings held in April 2009