11-2-09 ~ UPDATED WITH VIDEOS BELOW:
Original post of 10-30-09
Hello everyone,
I haven't prepared a video from this week's meeting. I don't know if I am going to. I know I can't focus on it right now.
Sit in the place of "I don't know" with Grace and observe without making demands on this experience.
The consistent reports coming in is that everyone is getting 'hit' with major triggers to their leading edge of growth. I am no exception.
The truth of you is SO much greater than the limitation that the emotions are suggesting.
I find that if I am just in this moment, I am peaceful. If I slip out of this moment, I am a crying wreck.
What is true now? What is true now? What is true now?
I feel like I am balanced on one big toe, on a pin head.
When I get into the moment, quiet the past and future, and manage the biological response, there is deep peace.
Holding that state is proving a huge challenge.
What is true now? What is true now? What is true now?
The meeting was fabulous. The Visionaries came in with a mellow intensity that was so powerful. Their section is the first 15 minutes. Eloheim talked for 80 minutes after that.
I didn't want to hold up making the audio download available for those who like to get it each week.
I think I will listen to it again myself.
Many blessings to you all and if things are hard right now, please know that you are in good company!
Veronica
10-28-09 95 minutes
---
Summary:
Visionaries: Your external world is a reflection of your internal journey, but your internal journey is the creation point. The internal world is the creation point for the external expression, not the other way around. Encouraged us to use our most recent tools to be more conscious, knowing that making these tools habit is not an easy process. We will find the process easier if we can learn to sit in "I don't know" with grace (without judgment).
Eloheim: Discussed our bodies and our experience of them as we move toward Homo spiritus. Ensoulment of our bodies is an enhancement of our expression, not a taking-over of our expression. We are in training now, especially by using the "What is true now?" tool.
---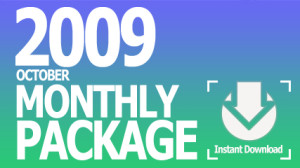 Audio recordings of the five meetings held in October 2009