Hello everyone, here is a portion of the Q&A meeting we had with Eloheim on the 18th.
The list of all of the answered questions and links to the entire meeting are below.
4-18-10 ~ 82 minutes ~ April Q&A session
---
Questions answered during this session:
For the past two and a half years I've been experiencing what I would call bleed throughs from concurrent life times. This has triggered various phobic attacks from time to time. I'd like to heal the phobia that is related to fear of glue, stickers, sticky tape and also knives. Feels like I experienced death by torture using some of these implements in some other time line. I've used conscious breath work, acknowledging the fear I'm feeling and even welcoming the wounded aspect back home to me. Then I read about acknowledging the fear and asking for only the highest vibrational aspect of that lifetime to be present. I'm still experiencing total fear even though I'm consciously working on this. Do you have any extra information relating to my intention to heal this please?
I'd like to know if it's possible and if so, how, to regenerate my physical body to its original blueprint and keep it in that state to such time as I decide to leave this dimension. Is this possible in my current state of consciousness? I don't seem to age at the same rate as everyone else and was wondering if this was due to increased light quota?
We've heard the Eloheim mentioned in several other channels. Recently one from St Germaine speaking about Eloheim as one of the many energies assisting on Earth right now. Are you the Eloheim that St Germaine and others have spoken about? If so, will you talk about your relationship to them.
The last two places I've lived have reached dramatic and very unpleasant crescendos, with my room mate getting an eviction notice which propels me to find a new place.This is happening right now though it's less harsh than last time. How do I create a totally non-harsh way of moving on, severing ties etc? Ever since I've moved to New York it's been like this.
If a belief you have worked on a lot and thought you had changed, reappears, and you realize is deeply entrenched and affecting you significantly, what's the best way to transform it?
I'm overwhelmed. What's the one thing I can do with fear to get some clarity? I really need help with the parenting of it all and the mate that's not helping and the direction of my life's path – to leave parenting or keep doing it or changing it, or?
Do you have some tools to take questions of the past and the future from your head or mind into your heart? I'm having trouble bringing that into the heart. What does that look like, how do you do that?
I'd love to hear more about our group connection to you and to each other. The love and openness is contagious. This is where I want to be.
Can you touch on the fine line between being helpful and infringing on other people's journeys. I don't mean giving our wax away but when you have extra to give; when it's helpful and our responsibility to help others, and to what extent?
I am wondering whether the inverse gravity generator, as invented by John Searl, is poised to replace our fossil fuel energy worldwide soon and is my involvement with this project my life's work here?
I expect to be very successful as a singer/musician/artist. My question is while I believe I will some day achieve great financial success, is expecting it the same as expecting 'how things will go'? What's the difference? I was visualizing a million dollars a week ago and I wondered, is this worth it, can I manifest it? Or is this getting me nowhere because I'm expecting a certain amount of money.
At a retreat this weekend I became very angry with someone that I thought talked too much. I was bored and became very angry and said so. This anger was unexpected. Where do it come from?
What's the role of astrology in our lives? I'd love to hear Eloheim's viewpoint on this.
What is our group collapsed warrior experience and to each other and you?
I was once attracting and ended up surrounded by secret groups who were feeding off of my energy in every imaginable way.
It was through these kinds of people I learned about my light but I also learned about secret societies. Now that I'm aware of secret societies I know symbols, hand gestures in our media and society that are very occult/ritualistic in nature. What kind of roles are these secret groups playing in our society as we head towards 2012?
I get the thinking part.However that's all of who I am and what I do. How do I stop thinking? I don't understand the heart stuff.
Are my Ahas from the soul? I had a dream that actualized completely last week. Seems to be happening more and more.
I wonder if that's my soul's input?
What color crayons are available? What can I get from this situation that I haven't gotten? I want to see this from a different perspective.
Do you have something to say about confusing, disconcerting dreams?
This morning I woke up hearing a funny sound, six tones long. Seemed kind of odd.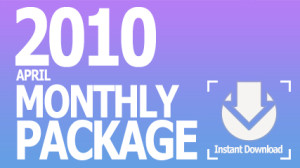 Audio downloads of the five meetings held in April, 2010