Here is the video clip from last week's amazing meeting. WOW, was it a powerful night.
In other BIG news, I have entered the Next Top Spiritual Author Contest.
The Next Top Spiritual Author Contest has been set up by James Twyman and Robert Evans, in conjunction with the publishers Hampton Roads, who are offering a book contract. Three runners-up will get the chance to work with James Twyman and be introduced to publishers in the spiritual field.
Since we have been planning a book on Eloheim's teachings, this seemed liked the ideal opportunity to get it done!
Here's how it works:
Round One
Authors to submit a video or audio pitch and to encourage friends to vote for them. Voting starts on 29th March – we'll post the link when it goes live. Voting continues until 3rd May and the 200 authors who have received the most votes will progress to the next round. They expect more than 2000 entries.
Our video pitch is filmed and is currently being edited and finalized.
So come Monday, I will have a message with the voting information and more details. Thanks in advance for your support!
This is the project which the Visionaries refer to at the beginning of the video.
The Warrior did make his/her/its first appearance during this meeting. I have needed the last six days to feel completely myself again. It is big energy! I didn't include them in the video because, frankly, I can't watch that section of the video without feeling their energy and I haven't been ready to carry their energy again.
I AM ready for tonight so we will see if they come in again.
Many Blessings,
Veronica
3-17-10 ~ 77 minutes
---
Summary:
Guardians: Opened the meeting by encouraging us to put aside our thinking patterns and bring our attention to the moment.
Visionaries: Advised: Invite your soul's energy to drop in more, and if questions arise, love yourself enough to move those questions into the heart chakra. So as questions arise, just allow that space to be cleared, and then as the soul's energy comes in, do not decide ahead of time what the soul's energy is going to feel like, just allow.
Eloheim: Discussed preparing for the warrior energy to enter, and what is happening as we investigate our shadow aspects. There can be fear around what examining our shadow will bring into our lives. Consciously examining your shadow creates more consciousness, not more shadow.
The Girls: As you go through deeply spiritually transformational processes, such as clearing out energy that's been around for a very long time, try to do from a position of love and respect of yourself.
Warrior: First appearance. They told us that they will hold the space for us to safely explore what we have been hiding from ourselves, and that they will be with us and support us in our journey.
Matriarch: Closed the meeting with a short, loving reminder that they hold us and support us.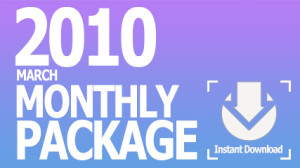 Audio downloads of six meetings held in March, 2010