Wednesday night included another message from every member of The Council. Perhaps that is the new pattern for the meetings. I have video from the Visionaries below. If you would like to download the complete audio recording of the meeting, the links are below the YouTube video.
The Guardians talked about an enormous opening of the crown chakras of the group.
Allow yourself to allow! Allow the open crown chakra to funnel that energy into the body.
The Visionaries described how we can balance the new experience of our completeness expressing in the physical form in 'real life.' Including how to deal with the the hard, crusty bits.
How much more is this going to ask of me? Repeated triggers are loosening the grip of habitual responses. You are really getting to the root of the issue. It's not a very good time to give up.
Eloheim talked about attending to first chakra issues (money, security, survival, stability, etc) using the Grace, Ease, Bliss (Serenity) tool.
Grace, Ease and Bliss is a moment by moment, stimulus by stimulus tool. It is not a one time use.

Grace, I created it.
Ease, I am not alone in interacting with my creations. I have tools, insight, being in the moment, and perspective.
Bliss, a new way of interacting with the world.

If you find yourself in bliss about one thing and feeling like a victim about another, that doesn't mean you are broken.
The Girls:
You are allowed to set a boundary without having to work your self up into a tizzy to do it! 'I just want to try something else' is your God given right as a breathing being. It is nice when you can say, 'I just want to try something else' without your life having to turn to shit first. Let yourself create something else without having to create static first.
The Warrior continued their story. This installment: Going to see the king.
Don't take their opinions as your own. You know who you are. It is really fun to see the king when you stink! If you show up authentically, you have done your part to contribute to a conscious conversation. When they ask you to go against your nature in order for them to be comfortable, you should be wary. Your complete self experiences more of your surroundings too. You can't give away the job of being your complete self.
Fred
There was a time when you were formless. You were in a place where the was no change and you moved into a place where there is possibility. You are a soul doing the dance of possibility and the dance of all that is. You went from a passive state of existence to an active state of existence.
The Matriarch, a beautiful closing talk/meditation
Possibility and perspective.
7-21-10 ~ 87 minutes
---
SUMMARY
Visionaries: This is a time full of triggers, some of them "old" triggers. These issues are difficult because we're taking them up by their roots, and the roots are in deep.
Eloheim: A detailed discussion of grace, ease, and bliss (serenity), with examples. Then, questions are answered from the group regarding short, factual statements.
The Girls: You are allowed to say no, allowed to set boundaries, allowed to change just because you want to; all without having to justify it to anyone.
Warrior: The story of "going to see the king" continues, and illustrates the point that you are your true self regardless of your circumstance, and you do not let others tell you who you are. Knowing who you are and emanating your complete self is the fabric of your being.
Fred: There was a time when you were formless. You were in a place where the was no change and you moved into a place where there is possibility.
Matriarch: The balance between possibility and perspective – where the idea of all the possibilities that are there infuses you, and the perspective that the things that are challenges or triggers have the proper perspective.
---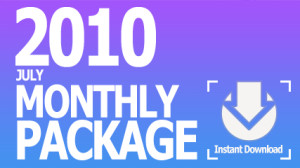 Audio from the five meetings held in July, 2010