First off I have some news.
Victoria Vives had a private session with Eloheim recently and wrote about it on her website. You can read here post by following this link: http://victoriavives.com/eloheim-veronica-channeling







We are planning a special event for 10/10/10. Our Sunday webcast for October will be held on that date. You can join us in person or via webcast. More details as we get closer.








I will be interviewed and I will channel Eloheim on Tom Murasso's radio show, Myth or Logic, on September 15th at 11am Pacific. Here is a link to his site: http://www.talkshoe.com/tc/59174







Now, on to last Wednesday's meeting!
The Visionaries went old school. Remember when we first met the Visionaries and they were loud and intense? Did you think they had mellowed out lately? Well, some of us sure did and we were surprised when they came in full of passion again this week. WOW!!! They were on fire and started the meeting off with a bang. They spoke for over 10 minutes so I had to cut some of it to make the YouTube video, but it was all so POWERFUL I didn't want to cut any of it.
If you want to hear the entire meeting or watch the ON DEMAND webcast replay, the links are below. The rest of The Council was equally powerful. It was a great meeting.
YES, the Warrior did continue the story of going to meet the king. Someday I hope to edit all of the Warrior's story into one DVD or similar media. I would love to hear it all without breaks. Ah, a project for another day!
I choose my reaction to MY creation! I created it all!

The way the truth of you is emanated in the world is through your choices about your reactions to your creations.

What is here right now is here on purpose. There is a reason for it to be here!



7-28-10 ~ 83 minutes

---
Summary:
Visionaries: You are responsible for your reactions to your creations. You create all of your reality, and you are responsible for your reactions to everything you create.
Eloheim: Told a story about going to a concert and being overwhelmed by all the input, then finding relief in choosing what to focus on. Also heard examples of and answered questions about where we find equals signs in our lives.
The Girls: Talked about biological-family relationships and setting boundaries.
Warrior: Continued his story of going to see the king. Accompanying the king to the shore to meet the neighbors, and the games that followed. They advise: The greatest gift you can give to yourself is to be consistent regardless of the circumstances you find yourself in. This doesn't mean the same, this means consistent, whether you're the victor or the vanquished you still act the same. Being the truth of yourself in any situation.
Fred: We are at a choice point. And the choice is to come out of the belief that things happen to us, and to move into the belief that we are the ones making things happen. And then to choose our reactions to our creations.
Matriarch: The entire council is here to support us in our journey as we walk the path of choosing our reactions to our creations, which brings us toward ascension.

---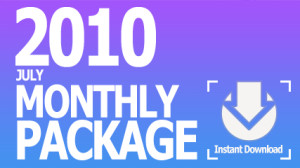 Audio from the five meetings held in July, 2010