Wow, do I have news before I get to this week's meeting:
1. Have you voted for us as the Next Top Spiritual Author? Every vote is needed and it is quite easy to do. Follow this link to our page: http://www.NextTopAuthor.com/?aid=1933
2. The Q&A channeling sessions are going to be held every 3rd Sunday of the month. For April, that makes it the 18th. If you have questions for Eloheim, this is your chance to ask them! We also webcast our weekly meetings. Register on this page: https://eloheim.com/web-casts/
3. I will be on KSVY radio next Friday, April 9th, at 8:45am Pacific. I will be a guest on the Mornings in Sonoma program. You can listen live from the radio's website: http://sunfmtv.com/fm/?cat=6
4. Please follow this link http://EzineArticles.com/4027921 to read an Eloheim article about the four levels of the law of attraction. This is a new venue for sharing the Eloheim teachings and the more clicks we get, the better our ranking will be and Waller says that is really important. Please click and share!
On to this week's meeting!
The meeting included all six members of The Council sharing their insights. The video below includes Eloheim speaking about lack and how to ensure that you are comparing YOU TO YOU here in 2010 and not somewhere in your past.
Eloheim also talked about what The Council does at the meetings. The Girls took Eloheim's "What is your left big toe doing?" tool to another level. The Warrior took us deeply into how to access our alternate expressions (past lives) and receive the gift that even violent lifetimes have for us. The Guardians did multiple energy clearing sessions. The Visionaries talked about the overall picture and The Matriarch did another powerful meditation.
3-31-10 ~ 78 minutes
---
Summary:
Guardians: Energetically you can release without having to understand or know or examine even everything that comes off.
Visionaries: Now, the grand step that's currently ready for you is the grand step that says, "I can live, I can live, from consciousness." We want to facilitate you living from a position of consciousness where in essence, as Eloheim has called it, it becomes a healthy habit to default to consciousness.
Eloheim: Tool – who answers the door? Describes how the Council communicates. Tool – . "I am in financial flow and money comes to me in infinite ways," Lack is one of the lowest-vibrational states you can find yourself in.
The Girls: We want to make sure that you recognize that you're in a body. You're in a bod-y. And your body needs from you love for you.
Warrior: You want knowledge of and acknowledgment of the foundational aspects of the Warrior lifetimes.
Matriarch: When you find yourself confused or distraught or mixed up, there can be solace in the idea and the fact that you're not alone. But not simply, "I'm not alone, I'm not alone," but, "I am part of something that is non-divisible." Non-divisible.
---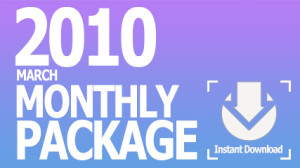 Audio downloads of six meetings held in March, 2010