The meeting of July 7, 2010 was SO unusual. As soon as the meeting started I went very, very deep. I was still present like I always am, but I felt even more altered and the energy in the room was…thicker? heavier? I don't know what to call it.
The Guardians have never felt like that before. I can always sense them moving energy, but this time if felt like they were stirring cake batter or something far more dense. It wasn't just that I KNEW they were moving energy, but I could feel the energy moving and feel the movement affecting the room.
The Visionaries were epic. Their message was so clear and helpful.
Eloheim kept the show running and made sure food and water were consumed. I can rest with Eloheim. It is a pit stop. When I used to take Yoga, the teacher would tell us that someday we would find downward facing dog a resting posture. Since I could hardly do downward facing dog, I never really believed her. But, I have a sense of what she meant now. Channeling Eloheim is a resting posture! That totally cracks me up!
The Girls were more serious than normal and focused on taking the Visionaries message to another level.
The Warrior offered a long message. It felt like they were telling a 'story of old.' I wish I could explain my experience of it better, but I just can't find the words.
Then, there was Fred. Intense, wonderful, powerful, unlike anything else…..I can't really describe Fred. Maybe next week I will have something more coherent to say.
The Matriarch finished the meeting with a beautiful, supportive, and soft message. Many people are moved to tears by the palpable love they feel from the Matriarch. She opened my heart chakra so wide I felt the entire room as though it was all inside of me.
Once the Matriarch left, it took me a long time to come back. I was so deep in the energies (again, I don't have words to describe this). It wasn't so much of the 'I can't walk' feeling as it was just being completely expanded.
Whew!
Oh, and although the meeting was 71 minutes long it genuinely felt like only 5 minutes elapsed. Many people reported feeling the same sort of time shift. I even have reports of people feeling that way when listening to the recording.
We will webcast again this Wednesday and our Q&A with Eloheim is coming up next Sunday the 18th. Links to join us are below.
THE AUDIO AND THE VISUAL ARE OUT OF SYNC ON THIS VIDEO. PRETTY AMAZING CREATING! I HAVE UPLOADED NEARLY 150 VIDEOS TO YOUTUBE http://www.youtube.com/eloheimchannel WITHOUT EVER MANAGING IT BEFORE! IN THE SPIRIT OF THE VISIONARIES MESSAGE AND SINCE I HAVE NO IDEA HOW IT HAPPENED, I AM GOING TO SAY WOW! NOT WHY? AND GET ON WITH MY DAY.
7-7-10 ~ 71 minutes
Summary:
Visionaries: How to deal with being a creator, no matter what your creation is. When you can't point fingers anymore, instead of asking "Why did I create this?" you say, "Wow. This is my fascinating creation." You have to shift out of the idea that you have to understand why it's there and instead say: "It is here."
Eloheim: Despite feeling very different as you change, you'll eventually catch up to it and feel better. When in doubt, tell your truth. Truth is unassailable.
The Girls: When you allow yourself to feel the "wow" and be open to it, what you're actually doing is opening to your soul's insight.
Warrior: You can't hide from the truth of your creation anymore. They advise that we say yes to whatever the truth of our creation is; open to it, experience it deeply, and embrace it. Because the truth of your creation is the doorway into the big picture of Homo spiritus living.
Fred: We have reached a place where we can experience our physicality from our soul's perspective, even if only in short bursts.
Matriarch: Coming to a place where you love yourself so much that you can love your creation and you love your creation so much that you can love yourself. It's a remarkable simpatico. "I love myself enough to love my creation because it's part of me and I love my creation enough to recognize how wonderful I am and thus that makes me love me."

---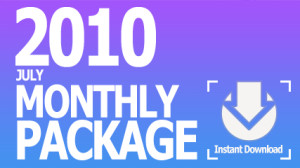 Audio from the five meetings held in July, 2010