Wow, there is a lot going on. Today, I have the summary of the 6-2-10 meeting, a new cartoon, and updates about the Next Top Spiritual Author contest. Let's do them in reverse order!
The Next Top Spiritual Author contest — Round 2.
Round one of the contest saw 2800 entries reduced to 271. We must be in the top 25 to advance to round 3 at the end of June. There were only supposed to be 250 authors advancing to round 2, but the bottom 25 authors HAD THE SAME NUMBER OF VOTES! I guess what they say is true, every vote does count.
We spent the last few weeks preparing our round 2 entry and voting for round 2 is now live! You can read our book proposal and the first chapter of our book, The Choice for Consciousness, Tools for Personal Transformation, at this link: http://www.nexttopauthor.com/profile.cfm?aid=1933. If you scroll to the bottom of that page, you can now leave a comment about the book and/or your experience of Eloheim.
I WANT ENOUGH!

Cartoon #5

I LOVE making these cartoons.



QUOTES FROM ELOHEIM:
What is it about this moment that I am afraid of, that I don't think is valuable, that I have made assumptions about, that I am habitual about?

There's no such thing as — that other moment over there is more valuable than this one!

You wake up in the morning and you start skipping and we want you to know why.

You are purifying your experience of the moment in order to have the moment BE your experience.
6-2-10 ~ 83 minutes
---
Eloheim, Visionaries, Girls: Insight is only found in the moment. When you skip over experiences and feelings, you skip the moment. Questions you can ask yourself are: "What am I skipping?" "What do I want to skip?" "What do I wish I could skip?"
Wring every bit of experience out of every moment.
Say "Yes" to your creations.
" 'Yes' is the way to 'Wow.' "
"I'm on the Yes bus."
Warrior: Facing the truth of self will set you free.
Matriarch: Setting boundaries is part of saying "yes" to your creations.
---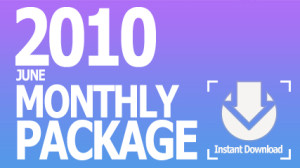 Audio from the six meetings held in June, 2010