Hello everyone,
I had a strong suspicion that the meeting of October 14th would be a powerful time. The clue? Needing two naps and barely having any energy to get to the meeting. That typically indicates something 'big' is coming.
Sure enough, the meeting started with about 16 minutes from the Visionaries (click here for more about the Visionaries). They were less intense than usual, but still WAY more intense than Eloheim. They shared a really powerful message which started with, "Are you serious?" and went into "What is true now?"
I really got a lot of out of their message and I hope you will too. I pulled about 9 minutes and included it in the YouTube video.
The remainder of the meeting was Eloheim doing energy work on each person present while discussing the Visionaries' teaching and answering questions about how to apply the teaching in our lives.
A powerful meeting!!
Each moment you are experiencing breathing, you are experiencing spirituality. Each moment you breathe, you have an opportunity to move through transformation.
What is true now? Consistently requesting that you have that piece of information…turn on the tap of the AHA.
"What is true now?" is not answered by the mind. "What is true now?" is answered by an AHA from the Soul. By asking yourself, "What is true now?" constantly you are creating a very strong connection between you and your Soul.
You are at the brink of bliss, "What is true now?" is the pathway.
We invite you to envelop your life in the question of, "What is true now?"
10-14-09 ~ 73 minutes
---
Summary:
Visionaries: Asked the question: Are you serious? They discussed what the full meaning of "What is true now?" can be in our lives, and how our willingness to be conscious is necessary. They encouraged us to envelop our lives in "What is true now?"
Eloheim: Walked around the room and did energy work on each person. Expanded on what the Visionaries talked about. Encouraged us to move toward being conscious in every moment of our lives. Questions and answers about trust, faith, dealing with children, rage, how to be in the moment.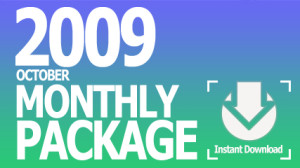 Audio recordings of the five meetings held in October 2009