Hello everyone,
We had a great meeting on March 23, 2011.
The Guardians talked about the "Potentiated Space" we are experiencing; The sense that anything is possible. They shared that we are experiencing an awareness of opportunity in our heart chakras.
The Visionaries talked about how they see our separate paths coming together and joining with other people of "similar desire, even if they are not exactly like you." This is in sharp contrast to the loneliness that many light workers report and was surprising to hear them talk about it. They called it: A Gathering of the Pathways.
The You Tube video this week is Eloheim talking about how we relate to taxes. Eloheim also talked about vibrational mismatches and the difficulties that can generate in social situations.
The Girls spoke about how we will work with our Alternative Expressions (past/future lives) in a deeper way.
The Warrior told a very emotional story of Marianna being ill and the repercussions of her illness.
Fred told us about the energies of Earth's Moon. Fred made it very clear that he wants to talk before the Warrior in the future because "only the Matriarch is studly enough to follow the Warrior."
The Matriarch closed the meeting in her wonderfully loving way.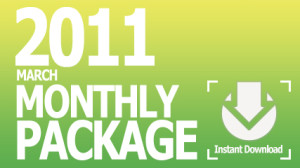 Audio from each of our six meetings held in March, 2011