It is a busy time around here. Round 2 of the Next Top Spiritual Author contest ends on June 28th. That also marks the last day of public voting. The remaining rounds will be decided by the expert panel. Please, if you like our proposal, take a moment to cast your vote for us. If you know anyone who would be interested in this material, feel free to pass it along. Our page is located at: http://www.nexttopauthor.com/profile.cfm?aid=1933



Here is a link to some local press about our entry in the Next Top Spiritual Author contest
http://yourtown.pressdemocrat.com/2010/06/sonoma/sonoma-writer-in-competition-for-top-spiritual-author/



I filmed myself out and about promoting my entry in the contest. I had some fascinating experiences!



My latest cartoon!




The meeting of the 16th included discussion and examples of using the Short Factual Statements tool. SFS is proving to be a powerful tool! The YouTube video focuses on another tool, Script Holding. It has been some time since Eloheim reviewed Script Holding. I like the way they tied it into Short Factual Statements.

6-16-10 ~ 85 minutes
Eloheim: An intense review of the usage of short, factual statements, using examples from members of the group covering guilt, boundaries, and jealousy.
Also an overview and discussion of script-holding and grace, ease, and bliss/serenity.
Visionaries: Allow the truth of the short, factual statement to settle into your body rather than just spend a bunch of time spinning in your head. It s a real thing you re doing and you re really creating from that position. The tool may feel intellectual at the start, but getting to the real you in it is important. You are creating consciousness in your life by looking at things consciously.
The Girls: Creating consciousness requires you to experience yourself in a new way; part of experiencing yourself in a new way is being disciplined about how you allow yourself to critique yourself during the use of these new tools. Do not be mean to yourself
Warrior: As you walk along a new path [use a new tool], you start out a bit wobbly. Do not fear, because the more you walk the path the more stable you become on your legs with it.

---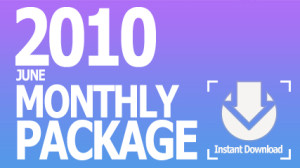 Audio from the six meetings held in June, 2010