This week's meeting was really powerful. Eloheim walked us through a new tool for financial flow. The rest of The Council shared their perspectives on money, worth, value, wages, and lots of other aspects of abundance. It was quite a meeting. At 90 minutes, it was also one of the longest meetings we have had recently, but it flew by for me.
The YouTube video for this week is Eloheim talking about the tool. I edited out the conversation about the various streams of income the group came up with (beyond the obvious) so that I could include more of Eloheim talking about the tool. Here are some of the ideas. Please feel free to add your ideas in the comments section.
Found money
Won money
Coupons
Tips
$5 from PayPal
$100 for opening a bank account
Gifts
Selling things
Winning money playing games
Garage sale proceeds
Gift certificate from Trader Joes because he brought his own grocery bags
Recycling bottles
Inheritance
Doing laundry and looking in the pockets
Winning an award at work for a good idea
Making things and selling them
Repaid loans
Winning the lottery (any amount)
Trading credit card points for money
I like how Eloheim tied this conversation to the but/because and short factual statements tools.
Well, it has been a fascinating journey, this book contest/adventure/ competition/inspiration! There are only a few days left for voting. Recently, I had a dream that I got 3rd place. I thought a lot about what I might DO today to help that become true.

Should I email all my facebook and youtube friends?

Should I say yes to the invitation to be on an Internet radio show?

As it turns out, I was drawn to write a love letter to Eloheim. Now, because it is me and it is Eloheim, this isn't your typical love letter. In fact, it is a cartoon. It really is a long inside joke. But, what better way to say: I love you Eloheim.

Just in case you haven't had a chance to see it yet, here is our contest page:
http://www.nexttopauthor.com/profile.cfm?aid=1933

Voting ends on Monday, June 28th.




6-23-10 ~ 90 minutes
Eloheim: An exercise demonstrating the tool: I am in financial flow and money comes to me in infinite ways. Exploration of equal sign, magnetizing needs met, and comparing you to you. Discussion of how various group members are interacting with the flow of money in their lives.
Visionaries: Talked about how well the group did energetically with their triggers around money.
The Girls: It's a kindness to yourself to become in the flow of knowing you're living in an abundant universe.
Warrior: Talked about how they live in a barter environment, where intake is not generalized. What's most important now is that our value is not based in how much we are paid for something, our value is based on how we perceive ourselves within the transaction. Don't let anyone tell you your worth.

---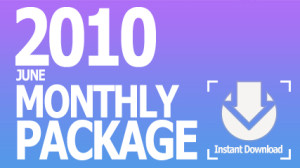 Audio from the six meetings held in June, 2010