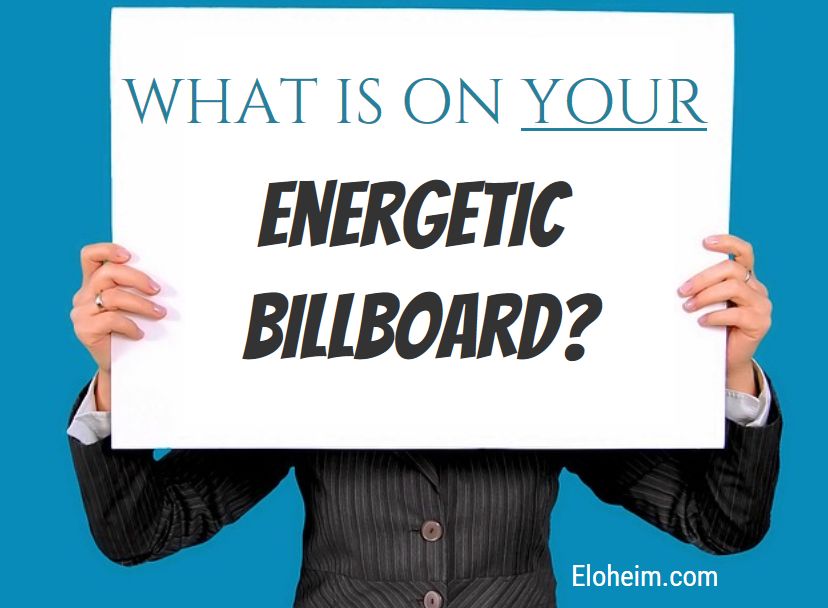 What is on your Energetic Billboard?
"The real power here is that you have an energetic influence on your surroundings." Eloheim
"It's you, walking down the street, affecting your world in non-physical ways
," says Veronica. What are you advertising to the world with your energetic billboard?
In this call, Veronica and Eloheim discuss the ways we broadcast to the world who we are. Giving us great tips in order to facilitate the awareness of what's written on our energetic billboard, they note we can then change the message.
Eloheim also introduced a new tool, "The Aha Journal" to help our inner information gatherer to integrate ideas and teachings before moving on to new ones. "Let the cake bake," says Eloheim.
During the Q&A session that followed, four participants asked questions about integration and information gathering, the possibility of buildings having energetic imprints, how a personal energetic is affecting others, and finally, a question reflecting the newer teachings, what happens to an energetic billboard when the no-story state is achieved?
Eloheim ended the session, answering their own question, "Why does this matter?"
Understanding our energetic billboard is imperative for those who have chosen to progress in their spiritual journey. This call is one not to be missed especially for those new to the work.
53 minute audio recording, listen on demand or download to your device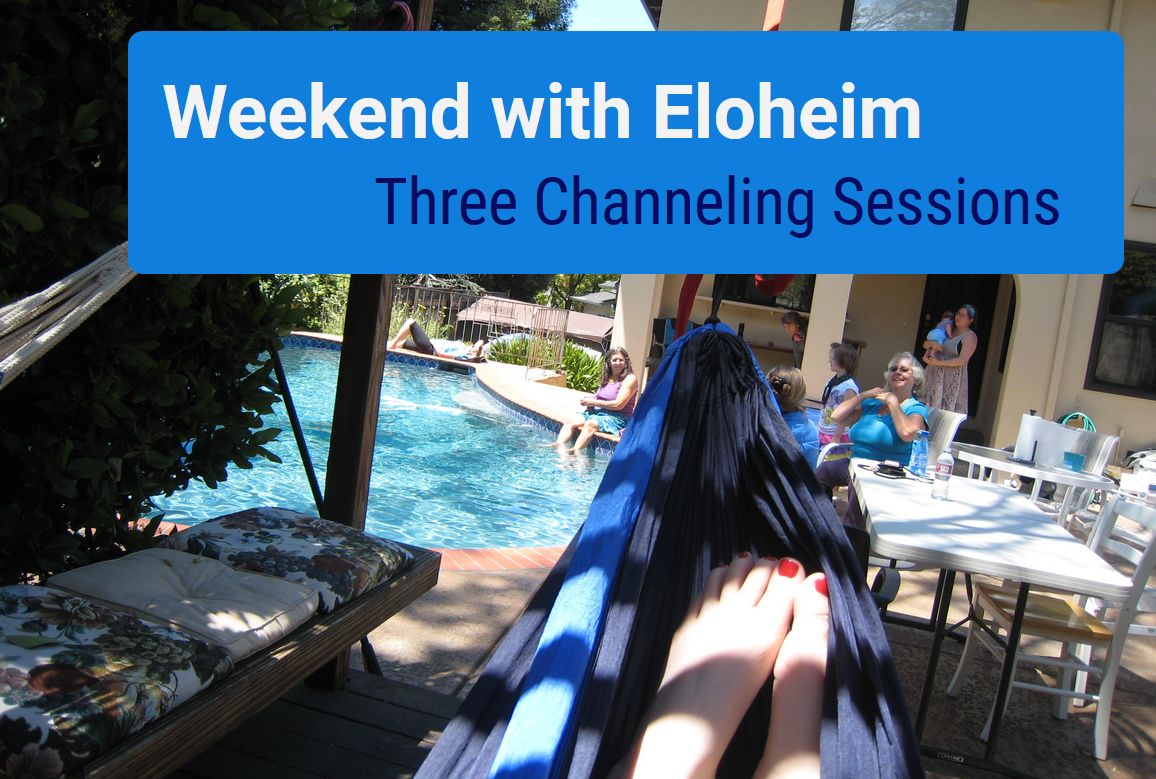 Camp Out 2016 Recordings – Weekend with Eloheim
Day 1: Clarity and truth. That's how Eloheim began the weekend on Day 1. Homo spiritus starts from knowing your truth, Eloheim says, and it starts from the inside, in each moment. As we move up the levels of consciousness, we are redefining and refining our tools.
One-on-one sessions took up the rest of the meeting time, and all those who sat with Eloheim brought body issues with them. Eloheim reminds us that the body gets it last and that we are waiting for the physical world to catch up to our clarity. Holding our balance is necessary while we are in the gap.
Day 2: Eloheim reveals that a lot of energetic work is currently in progress during the one-on-one sessions. And
, as we are letting go, detoxing, and integrating, it's no surprise the body is slow to catch up. The individual sessions on this day brought up more body questions as well as issues with re-triggering and a lack of a shared language with others.
Day 3: The individual sessions continued on the final day to allow the rest of the group to sit with Eloheim. They discussed a myriad of topics ranging from being the man of the family to life purpose to being in the gap, as well as more body issues. This day also gave us the fun bonus of watching Eloheim comfortably hold and interact with a 4-month-old baby during their session with the mother.
Each individual session allows us to see ourselves in the chair and answers many of our own questions. Enjoy watching Eloheim help the group find clarity during this intimate weekend camp out.
BIG SHIFTS AND POWERFUL INSIGHTS plus Eloheim holds a BABY!
"Eloheim does one on ones with folks with a wide range of things in their lap. Love relationships – newborn child & her siblings – authority figures – health issues – and everything in between. Insight on many topics the community is dealing with. It's like having a long lunch with friends and getting caught up on what's really happening." ~ Mark
This is the first set of one-on-ones in a while, perhaps more than a year. I am always struck by Eloheim's insight and compassion during these sessions. The information, examples, and tools are all excellent, and Eloheim makes them applicable to everyone. Simply witnessing the love, compassion, and sacredness of the process is restorative. ~ Richard
YOUR PURCHASE WILL PROVIDE YOU WITH A WORD DOCUMENT WITH INSTRUCTIONS FOR ACCESSING THE RECORDINGS.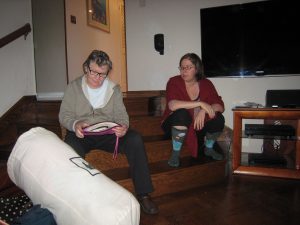 Continue Reading…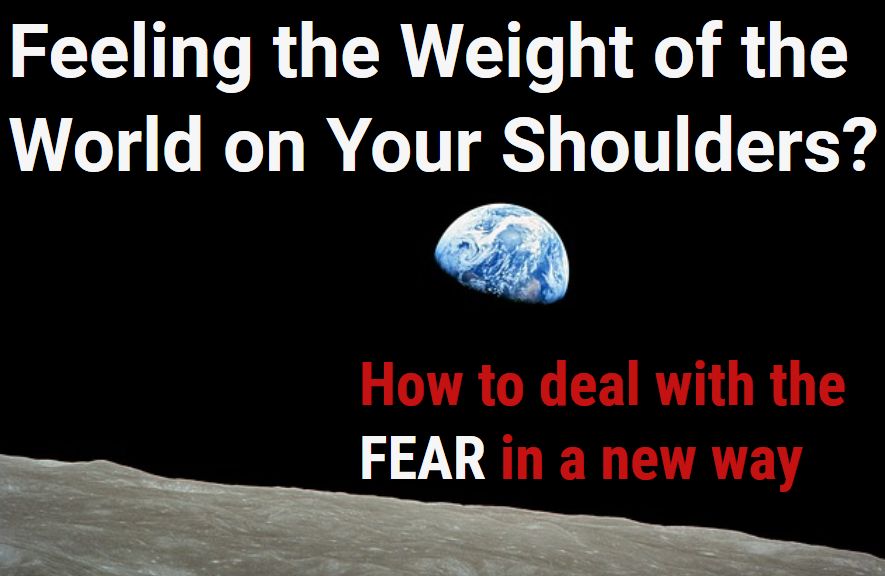 Feeling the Weight of the World? Conference Call with Eloheim
On the heels of yet another mass shooting, I was feeling like I needed Eloheim to provide their insights on how to be an energetic leader in a world filled with a seemingly never ending news cycle of problems, disasters, pain, and suffering. Eloheim, of course, was amazing.
This 70 minute audio recording includes Eloheim's powerful opening comments and then Q&A on the subject.
Download the audio or listen on demand right here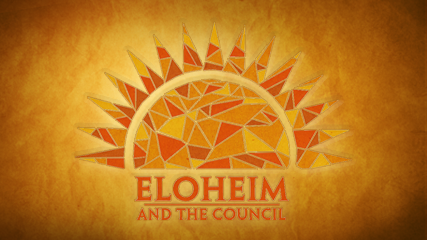 Eloheim on THE GAP
Last month, Eloheim began teaching us about the gap.
Ahas are instantaneous.
Decisions take a bit longer.
Ahas and decisions showing up as changes in our physical world take a varying amount of time.
This is the GAP. I've made some graphics about this teaching and you can learn more here
https://www.eloheim.com/2016-05/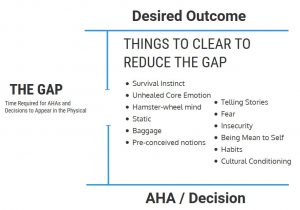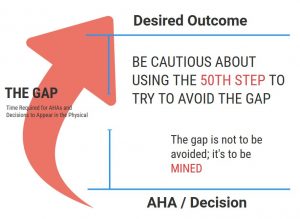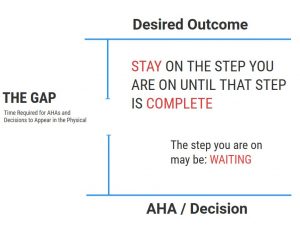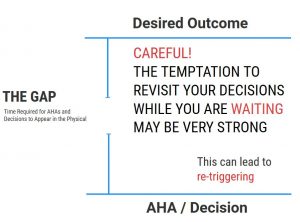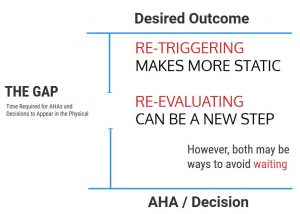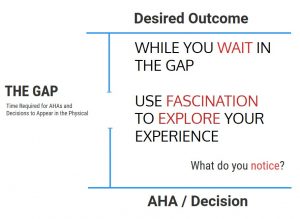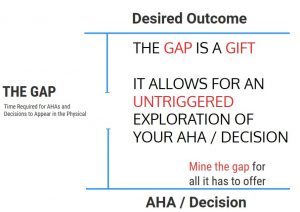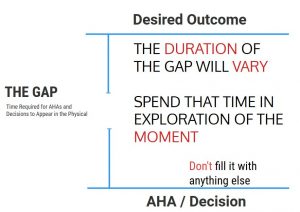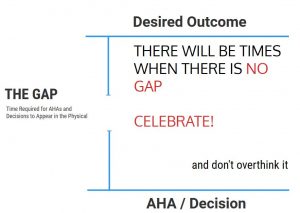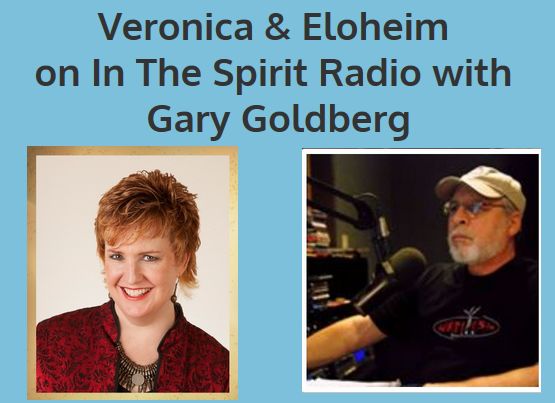 Eloheim Interview on In The Spirit
In The Spirit Radio with Gary Goldberg
2nd Interview with Veronica and Eloheim
In this follow-up interview, Gary began by asking Veronica, "Who is Eloheim?" He wondered, how did Veronica contact them or did they contact her? Veronica shared her experience and went on to explain to Gary and the audience that Eloheim's role is to facilitate us living the full potential of humanity. She emphasized the non-woowoo aspect of Eloheim's teachings and confirmed that humanity is in a huge evolutionary moment, evidenced by the explosion of the internet.
Gary read an excerpt from one of Veronica's books and that led into a great discussion on victimhood and choices with Veronica.
Eloheim, in turn, talked about operating from our clarity and the centered self. Gary asked Eloheim about tapping into the global consciousness and Eloheim went into depth about diversity, evolution, and the development of "superhero" powers like telepathy.
"Society is evolving," no matter what the mainstream media tells you, says Eloheim.
You'll definitely enjoy this intriguing interview with Veronica and Eloheim!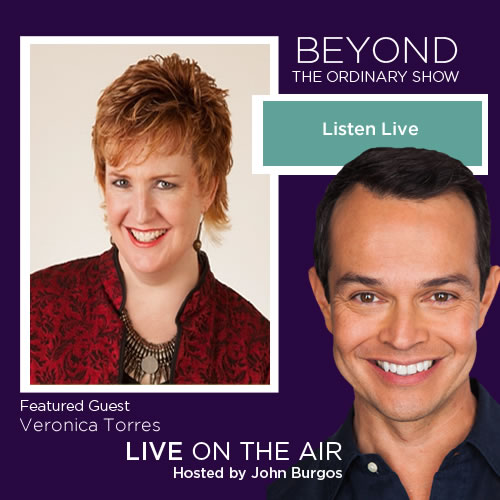 LIVE on Beyond The Ordinary
Our topic is: Stop Matching Energy. Become the Energetic Leader this World Needs!
Eloheim and I are preparing for Tuesday's call (Tuesday June 7th, 5pm Pacific) with John. We had an amazing time during our first call back in January and I know this one will be POWERFUL.
Eloheim will show you places where you are matching energy with the status quo and teach you how to catch this behavior in yourself. Then, from that clarity, how to transform your world!
Step-by-actionable step!
This call will be full of things you can do NOW! Easy to remember fun to apply tools and tips to start you on the path of profound transformation. Transform your experience of yourself and your relationships.
Join us Tuesday! Click here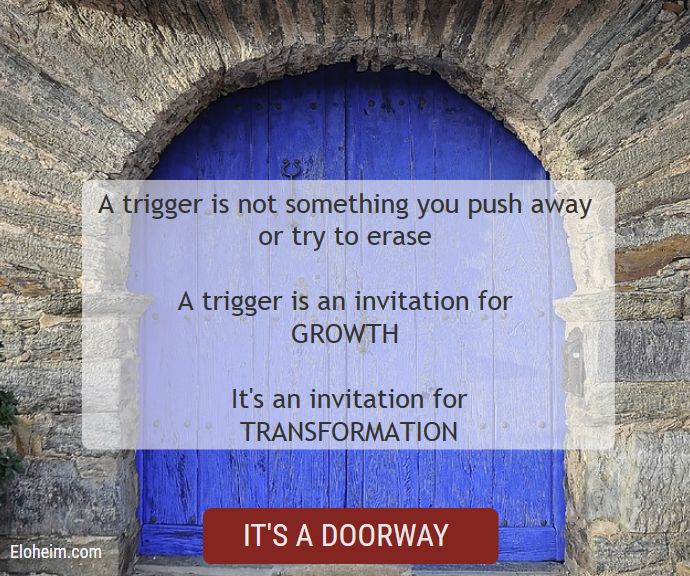 Trigger is a Doorway
A trigger is not something you push away or try to erase. A trigger is an invitation for growth. It's an invitation for transformation. It's a doorway.

Interview ON DEMAND RealRawYOU
RealRawYou Interview
May 11
, 2016
With delight, host Jeneth Blackert says about Veronica and Eloheim's work, "This is real, true, modern, cutting edge channeling."
A fascinating and easy flowing interview! During the interview, Jeneth asked Veronica what Eloheim has access to – the past, the future, energy, information – in regards to helping people. Veronica explained Eloheim's huge range available and how they use it to help folks be present, make changes, and take actionable steps.
Veronica went on to talk about a few of the numerous tools and teachings that Eloheim offers: Uncertainty, the Survival Instinct, and Favorite Familiar Suffering. In answer to the host's questions, there was an in-depth discussion about how the body is the last to come on board – after ahas and decisions – as well as triggers, being a Creator or a Victim, the collaboration between the soul and the human, and what Comparing You to You means.
After Jeneth and Veronica shared the package offering, Eloheim joined the interview and had a wonderful question and answer session with the audience:
I'm feeling stuck professionally. Do you have any insight?
Lately, I'm surprised to find myself sensing a little girl in me. She feels like a victim, I don't feel like that. What is that about?
I'm feeling called to take my business to another level and I'm scared.
Eloheim and Veronica were at their finest in this totally enjoyable interview!
Click here to listen ON DEMAND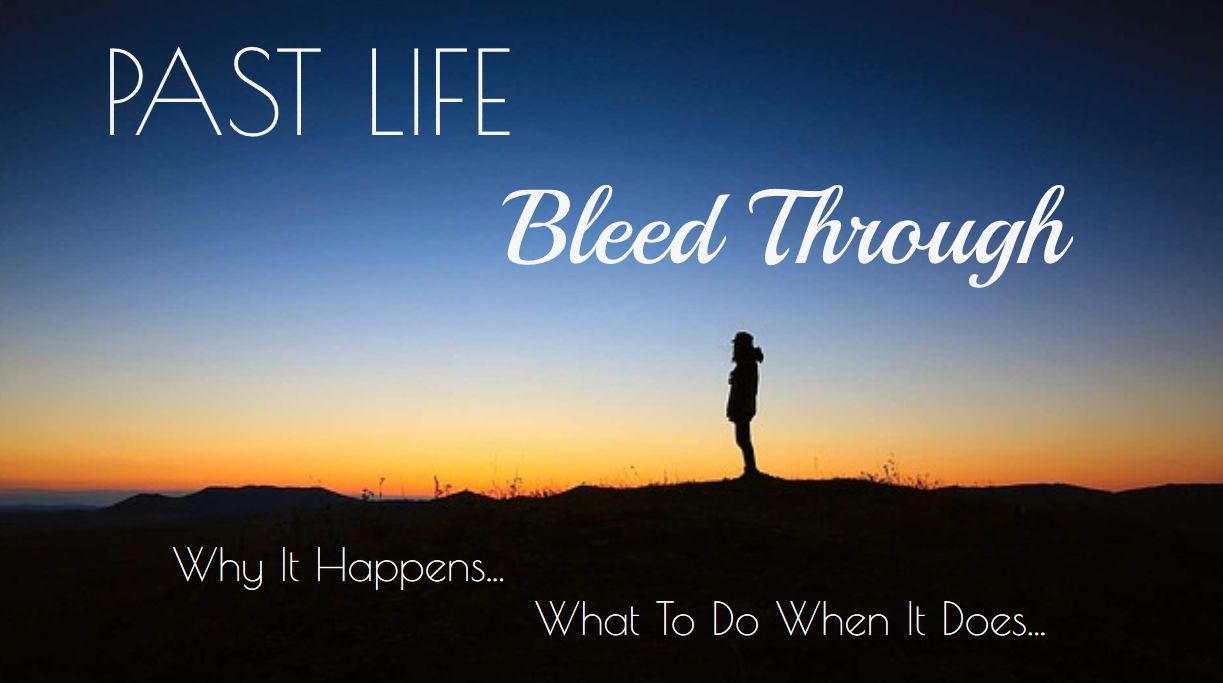 Past Life Bleed Through
According to Eloheim, Past lives are more accurately described as Alternate. As time is not linear, all lifetimes are happening simultaneously. The result of this is that information from other lifetimes can bleed through into this one.
Veronica began the call by explaining what the bleed throughs mean and gave her own personal example of "Boris," the suicidal cello player. Veronica says that the more spiritual work you do, the more likely it becomes that you will tap into your alternate expressions. She then described ways to recognize and interact with them to get the most out of the experience.
Eloheim joined the conversation at this point, and before taking callers, talked more about AEs, emphasizing we are ascending ALL of our lifetimes, not just this one.
The question and answer session that followed was lively and informative and included revealing Alternate Expressions of the callers.
Among the questions asked were:
Is the loss of a child in another lifetime affecting this one?
Can you speak to the guilt and shame I feel about smoking?
I have left knee issues. Can you help me with the block around healing it?
I have follow up questions about my sound channeling.
I signed up for a class and now I have resistance around being told how to get ready for it.
90 minute audio recording
You Had Questions, Eloheim Had Answers!
Being in the Current Version of You, Information Gathering, and Emanating the Truth of You
Eloheim wasted no time in this session, jumping right into the callers' questions.
The first caller wanted to know more regarding her online dating, about understanding what has changed in order to reproduce it. Eloheim talked about being an information gatherer, about being present in the moment and what our emanation is and does.
This caller asked about her spinal problems and described how being psychically attacked by an ex has her now constantly on guard. Eloheim replied that her body has responded to the tension of being on guard. They asked the caller to notice how the story validates the pain and the pain validates the story. They discussed their tools: the Hamster Wheel Mind
, Favorite Familiar Suffering, and Equal Signs.
Another participant wanted to know how to work all day with others and not take on their energy and end up feeling exhausted. Eloheim suggested imagining the energy flowing around them like water around a boulder and using the Blue Bubble tool.
The first question the next caller asked was about pain in his right knee. Eloheim helped him to find his real focus, which is his hesitation about his new interest in sound channeling and wanting to have an income through it. Eloheim said the body is having issues due to wanting to jump but that it feels too hard. They asked the caller to use the Step by Step tool and when the body is having issues, remembering to ask, what step am I on now?
This caller asked for tools and support to quit smoking. Eloheim's answer spoke to the ritualistic aspect of smoking and how becoming more conscious and changing those rituals around smoking can help facilitate change. They said, break the pattern, change the neural pathways, make it a conscious thought, own the choices. And they emphasized, this answer applies to everyone's own personal habits they want to change.
The next questioner asked what she needed to focus on now that she was back on her ascension path. This led Eloheim to the Magic Wand tool, talking about financial abundance, the actionable piece, and being an information gatherer.
Eloheim closed the meeting saying, "Our work is going to always bring you back to what's in your lap [and] changing your reactions to the experiences you're having."
75 minute audio recording