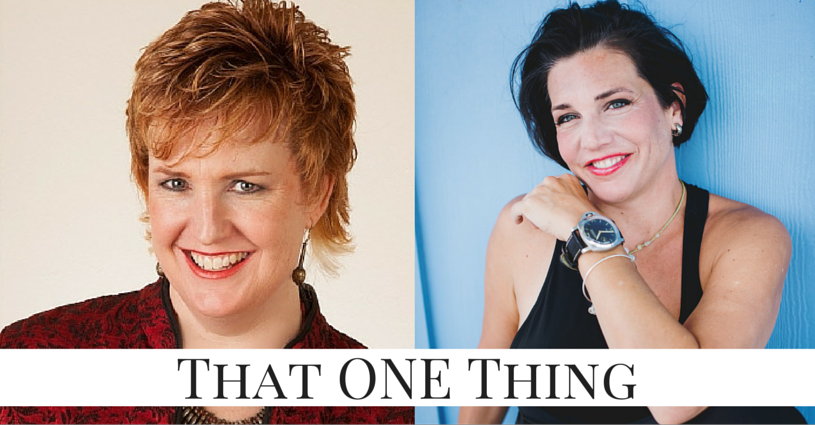 LIVE May 11th – RealRawYOU
Think back to a low-energy or no-energy day. Your body was telling you something. Did you ask it?
Chances are you did not. Chances are you pushed on while beating yourself up for not getting everything done
, imagined you were a disappointment to others, or simply revisited past "failures."
We all seem to have one, 'Favorite, Familiar Suffering.' It's your #1 lie and it's holding you back!
When facing uncertainty or trigger, we retreat into a type of "fake certainty" by replaying our favorite, familiar sufferings. We get a strange comfort because it's familiar, yet we suffer because the repetition doesn't have the power to transform anything; it just offers the same story over and over again.
We all have one, two or three favorite, familiar sufferings we revisit.
It could be concerns about money, relationships, weight and body issues. What's yours?
You are not here to cope well until you die. You are here to thrive!
On this call, Veronica Torres, the channel for Eloheim, will offer you step-by-simple-step guidance (and fun to use tools) to transform your experience and start living a life you will love. Woo Hoo!
Please join us on May 11th at 3 pm ET / 12 pm PT!
Primary dial in number: (425) 440-5100 Pin: 126308#
Register here

Interview – Energetics of the Soul

Energetics of the Souls with Dana Louis Williams
Activate Your Gifts…Align with the wisdom of your soul!
You are here to be a chooser, to bring as much of your soul into the physical form as you allow, and to explore a free will zone-Earth. ~ wisdom from Eloheim
Each new interview Veronica and Eloheim give offers new insight and awareness to the audience, and this was no exception.
Dana's interview with Veronica began with Veronica sharing her background story before they moved into a great discussion around the teachings of Eloheim. This, of course, was followed by a super interesting chat with Eloheim, as channeled by Veronica.
Feeling that the lack of a supportive community not only took a toll on her, but affected all of us doing this work, Veronica explained she was led to create an Eloheim community on Facebook, Connect with Eloheim. This is where those working with the teachings can share and and grow together, she said.
In response to a question from Dana, Veronica went into detail about getting messages from our non-physical helpers. It takes awareness and practice to pick up on the messages, she explained. She tells us that not only do we have internet on the computer, but that we also have an internal "galactic internet" available for guidance.
Veronica impressed upon us that Souls are here to learn and grow
, and that the soul is in partnership with the human during this process. Eloheim is here to help us humans to learn to be a full partner with the soul while on Earth.
Dana then asked Veronica to speak more about what's going on with the planet and what might be coming up for us in the future.
During the final segment, you will be interested to hear how Eloheim answered Dana's many fascinating and pertinent questions.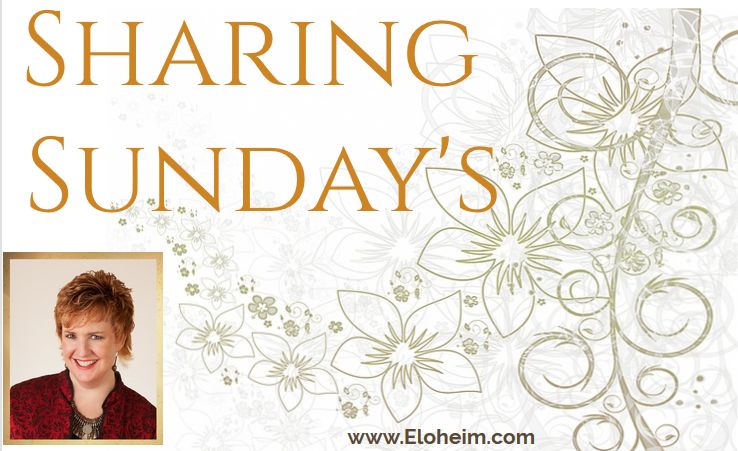 Sharing Sunday – Medicine Wheel in Sedona
Today Mark shares his experience during our surprise channeling in Sedona!
~~~~~
In West Sedona, nestled between homes of all sorts, is the peace park.
Parking is on the street or there's a dirt road up a slight hill for handicapped parking. Nothing is paved or remotely modern in this three acre or so area.
On top of a large hill sits a statue of Buddha looking southeast. Below the statue cupped in a man made valley is a huge stupha. There was a sign: a stupha is the physical representation of the body of Buddha and please don't leave anything on the structure itself.
The stupha is a layered pyramid like structure filled with things held sacred in the Buddhist culture. On the top of the stupha is a half moon. There are seven silver bowls of water at the front of the stupha. Offerings such as crystals, money, jewelry, etc. are scattered along the long bench that holds the bowls. Walking three times in a clockwise manner is suggested for amplification of a person's desires.
There is a smaller stupha – or feminine version – that was made first a little in front of the larger stupha.
There are benches – prayer flags – assorted statues – mini hills & gullies all over. Even the wild life seemed quiet amid the few humans walking – meditating – praying – thinking – talking. Pets are more than welcome to enter the park as long as they are on a leash or controlled.
A natural fortress of red rocks climbs in the background giving the local residents a beautiful view and protection from the winds from the northwest.
Between arriving late Wednesday and the first channeling of Friday night, Thursday was the perfect day for exploring more of what was in Sedona. I felt rested, refreshed, and wanted to revisit places I enjoyed before and be open to new.
I talked Veronica, Mindy, and Tiffanny into coming along. I parked the car on the street in front of the peace park and we slowly climbed towards the main stupha.
We meandered along. Talking, laughing, looking, thinking, quiet, and sharing the moment together. There was no hurry, no time table, no needs unmet during this walk. Continue Reading…
Weekend with Eloheim – Camping Option
Eloheim Santa Rosa Campout June 10-12
At John's new house! (and pool!)
Santa Rosa, CA 95404
Friday June 10th
4:00 P.M. Arrival & Registration
6:00 P.M. Optional Dinner $20pp RSVP Appreciated
Menu
Mexican Fiesta
Salad & Bread
Dessert & Coffee
Wine & Beer
7:30 P.M Eloheim Opening Meeting
9:30 P.M. After Meeting Social Time
Camp Fire
Cracker Barrel – Snacks
Swimming Pool – Open
Saturday June 11th
8:30 A.M. Optional Breakfast $10 pp RSVP Appreciated
Menu
Pancakes
Eggs to order
Assorted Fruit
Cereal & Milk & Juice & Coffee
10:00 A.M. Eloheim Saturday Meeting
1:00 P.M. Optional Lunch $15 pp RSVP Appreciated
Menu
Beef Burgers
, Veggie Burgers, Hot Dogs
Special Recipe Macaroni & Cheese
Watermelon
Assorted Beverages
2:00 P.M. Free Time
Crafts Available
Swimming Pool – Open
Hiking- Armstrong Woods (Redwoods – 30 minutes Away)
Toning Circle or Attendee Led Event
6:00 P.M. Optional Dinner BBQ $20pp RSVP Appreciated
Menu
BBQ Surf & Turf Selections
Veggie Lasagna
Salad & Bread
Dessert & Coffee
Wine & Beer
7:30 P.M. Evening Activities
Camp Fire
Swimming Pool – Open
Movies Available – Home Theatre
Games Available
Sunday June 12th
8:30 A.M. Optional Breakfast $10pp RSVP Appreciated
Menu
Steel Cut Oatmeal
Eggs to order
Assorted Fruit
Coffee & Juice
10:00 A.M. Eloheim Closing Meeting
1:00 P.M. Optional Lunch $15pp RSVP Appreciated
Menu
Deli Bar- Meats, Cheeses, and Breads
Potato & Macaroni Salad
Salad & Assorted Fruit
Assorted Beverages
2:30 P.M. Goodbyes & Departure
Channeling – $150 pp (Maximum 20 people total)

Payment is non-refundable. Cancellations prior to 30 days before the event begins will receive a 50% of payment credit toward our other offerings. Cancellations between 30 and 7 days before the event receive a 25% credit toward our other offerings. No credit will be offered if you cancel in the final week before the event.
Camping, house fee, and food costs will paid be directly to John upon arrival.
Campout Sleeping Options
Yard Camping – $15 pp per night (tents available) – Children Free
Couch/Floor Camping – $15 pp per night – Children Free
Hotels/Motels – Numerous from $75 -$300 per night locally
Meals
A la carte or package price of $75 for all meals.
House Fee
All Attendees pay. $15 pp total – Includes snacks, bottled water, WiFi, pool use, etc.
All meal and camping and house fees are being accepted as donations towards sending Samantha Murray to Cazadero Flute Camp for two weeks in July.
Looking for something for the family to do while you are at the channeling session?
Family Fun Day at Sonoma Skypark on Saturday. It is a full day event and the airport provides food. It is always fun and well attended. Then the airport gives free rides to kids on Sunday! The family will have plenty of fun!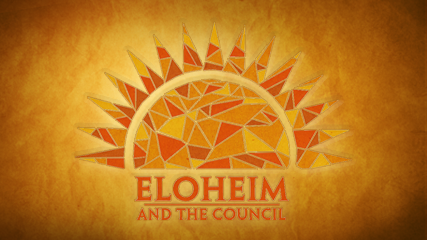 Sedona Diary – Last days
Read day 1 and 2 here
Read day 3 and 4 here
Read day 5 and 6 here
Day six
This was a full day off for me. My body was having a lot of reactions to the work and the travel so I staying home and rested in the morning. In the afternoon, we had an intense conversation using some of the new teachings. The new ideas about boundaries and vulnerability are peeling away layers in me and it was powerful to access new aspects of my truth.
Eventually the rest of the folks came home and we ended up in the hot tub (again!) I really want my own hot tub!!!
Day seven
Outdoor channeling day! When we were first talking about a Sedona event, I knew it would be a great place to have our first ever outdoor channeling session. I've been working on a hip issue for a few years now (you might recall seeing me use a wheel chair during our London events). I've been seeing a Pilates instructor weekly since about July and it's made all the difference! I was thrilled to be able to walk to our outdoor location. I made a video so that you can come along with us! It was a lovely session in a beautiful spot!
I made a video showing our journey from the house to the final channeling spot.
Video player


Continue Reading…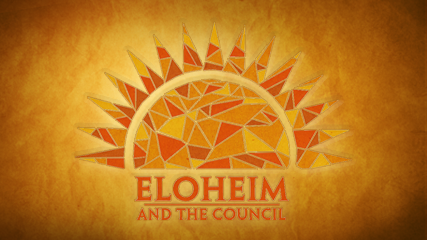 Sedona Diary – Day 5 and 6
Read day 1 and 2 here
Read day 3 and 4 here
Read final days here
Day five
Well, really day 4.5. I woke up about 4am and had a chat with Eloheim. I realized that I needed some support processing a few things that had come up for me. Eloheim ended up crafting an entire teaching to answer my question and (of course) tied it into the teachings from the previous channeling.
E and I talked for over an hour. Thankfully I managed to sleep afterward. I was a sleepy head in the morning as I shuffled out to the group. Mindy propped me up by making breakfast and all the laughter and powerful conversation did the rest.
Tiffanny helped me by drawing up one of the diagrams that E had made the night before so that E could refer to it without having to redraw it.
I showered and we all settled in for the channeling session. It was a second white board session continuing on from the day before and incorporating all that E and I had talked about during the night.
I CAN'T BEGIN TO DESCRIBE HOW HELPFUL THIS SESSION WAS!!!!
I truly believe it will help you tremendously. Continue Reading…
Sedona Diary – Days 3 and 4
Ready day 1 and 2 here
Read day 3 and 4 here
Read day 5 and 6 here
Read final days here
Day three
First full day at the house. Mark was playing tour guide and took us to a special spot. A Buddhist Peace Park.
The energy there was really strong. It swirled in a clockwise direction. At one point I said to Mindy, "I wouldn't even try to walk counter-clock wise and I bet you would fall down." It was STRONG energy. They had erected a structure and the tradition is to walk around it three times.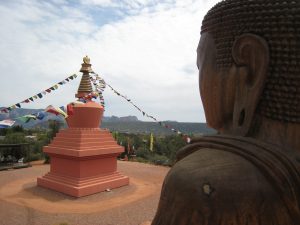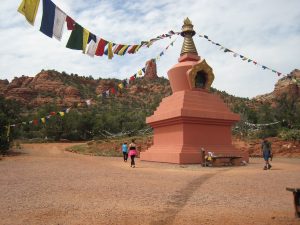 Mark said that there was a Medicine Wheel on the property so we walked up to it. He lead us in a small ceremony there. As soon as I stepped into the circle I felt the FACILITATOR'S energy! Wow, that was a surprise. I've only channeled them once so to have them pop up like this was putting me on notice that something big was coming. As we moved around the circle and I was at the South point. Continue Reading…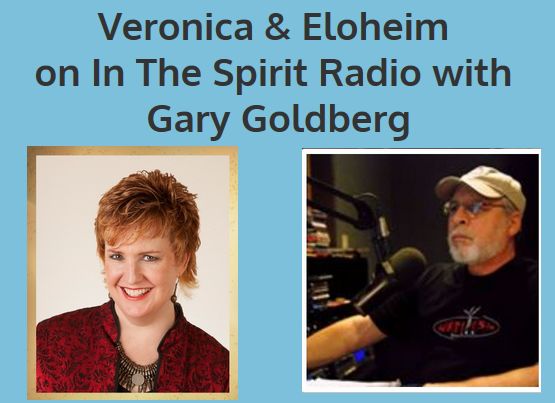 Veronica Interview on In the Spirit
This interview is great and wasn't really easy to access online so you probably didn't hear it unless you listened on your radio in New York!
In the Spirit Radio Interview with Veronica March 24
, 2016
You Are a Chooser
This was a slower paced, thoughtful interview that introduced Veronica and Eloheim to the Upstate NY audience. The host shared a wonderful give and take conversation with Veronica as they discussed Eloheim's body of work and how it affects people's lives.
His questions ranged the gamut from Who is Eloheim? to What is the Soul? to What is the goal of the human being?
Veronica, as usual, added her own warmth and knowledge to the interview as she talked about the soul having a different perspective and how we are here to do more than cope with life. She emphasized that we are choosers in this life, and that every moment requires a choice of how to act and react, think and believe. Most importantly, we are here to explore uncertainty for our own personal growth.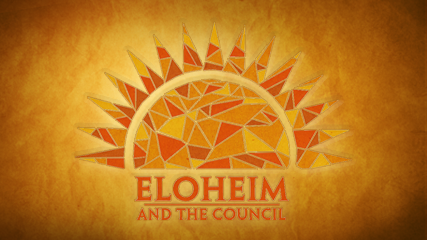 Sedona Diary – Days 1 and 2
Read day 3 and 4 here
Read day 5 and 6 here
Read final days here
Sedona 2016
Day one:
Mindy picked me up and we loaded the car. Between her stuff and my stuff and the recording equipment, mic stand, tripod, white board, and WHO KNOWS what else, it was a full car. We laughed that had we had anyone else join us for the ride, they would be riding on top of the car!
We got about a mile from my house when I realized that in all the packing, I had forgotten my PURSE!
Giggles and a u-turn and the purse was recovered.
When we stopped for gas (and snacks), it was so windy the gas pumps were swaying!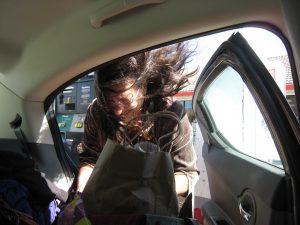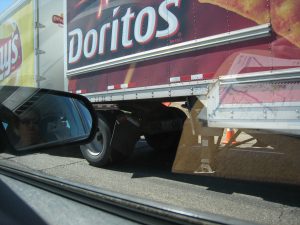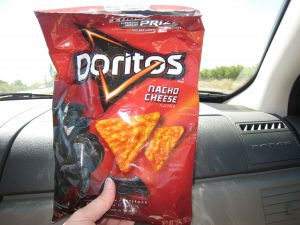 Our drive was full of laughter. We stopped for food someplace in the middle of California. I've done a ton of traveling by car and one thing that I've learned is to take the opportunities that arise to try out new/wacky things. This was one of those times. We could have had fast food but who could pass up this place?
It was like 27 gift shops from various places all under one roof: so many goofy gifts, a cheese shop, a wine tasting, an ice cream shop, a huge antique store, a shooting gallery, a restaurant, a play area, animated animals heads that sing……on and on it went. It was HUGE.
Continue Reading…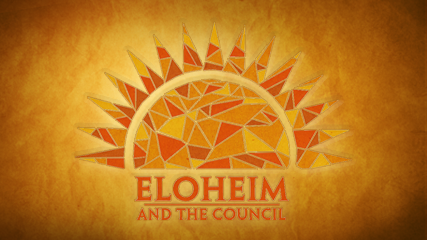 The Uncertainty Spectrum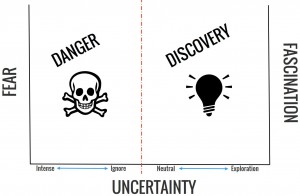 The Uncertainty Spectrum
"You're here to explore uncertainty."

Eloheim
This amazing call introduces the Uncertainty Spectrum.
Uncertainty is a fact of life
, and we spend much of our life being afraid of it — thanks to our preprogrammed Survival Instinct. Using Eloheim's new skills with the computer and a chart they spent several weeks keeping Veronica up at night devising and refining, Eloheim explored how we can move from fear to fascination while in uncertainty.
Eloheim said, we want to help you understand, once and for all, "How all this works."
Constant uncertainty is not always danger, Eloheim states. When you don't let the survival instinct run your life, you get to explore and live life as Homo spiritus.
During this call, Eloheim became extremely emotional with the love they hold for us all and had to pause to collect themselves before they could proceed.
The place where we say I know I created this terrible thing and I don't know why or how makes us a victim of our own creation, and this is where uncertainty, danger, and the survival instinct lives. You are NOT victims of yourselves, Eloheim declares. You are always exploring uncertainty.
Eloheim explained that when you have uncertainty and fear but ignore it or avoid it, you're simply coping, pretending, and lying to yourself. When you are in uncertainty and fascinated, you're in discovery. Their teachings show you how to get from one side of the spectrum to the other.
The Uncertainty Spectrum is divided into:
Fear (experienced as intense through ignore) – which creates judgement, control and rejection.
Fascination (experienced as neutral through exploration) – which creates peace, centeredness, openness, and creativity.
Eloheim asked for caller input and examples for each part of the graph, then they explained what the types of examples lead to and how to get unstuck. They suggested we use this graph to get to the other side of the middle line and to create a larger discovery zone. The center line is movable and we can shrink or expand either side. This is where the levels of creation teachings and tools come in.
According to Eloheim, if you find yourself on the left side of the graph, then the Survival Instinct is in charge. At this point, stop everything, apply tools, and transform your experience. Choose fascination and discovery. Ask, what is the real gift here?
"Every single thing we have taught you has led here."

90 minute audio/video
Watch on demand or download to your device