Hello everyone,
Wednesday May 27 was a big day. First a little background.
About three years ago, I was the co-host of a talk radio program here in Sonoma, CA. Michael and I were on the air from 7-10am weekdays. We had the opportunity to interview everyone from the boy scouts to celebrities and all sorts of folks in between. All total, we did about 750 hours of radio together.
Live radio doesn't give you the chance to 'do over' or film another take. You are flying by the seat of your pants and living by the quickness of your wit.
Who might be on the phone when you push that blinking button?
Who might walk in the door and want to have their say?
What does that email contain if the subject line is: WHAT THE **** ARE YOU GUYS TALKING ABOUT THAT FOR!
It makes me laugh just thinking about it.
Michael, a radio veteran, picked me, a complete radio novice, to co-host the show with him. He knew I could do it. He believed in me. He taught me how to run the board, how to interview, how to trust yourself to lay your opinions and your heart out there.
Radio is weird. You talk to a microphone. There is very little feedback. You really need to believe in yourself to maintain it for three hours.
Michael trusted in me and I learned to trust in myself. It was cool.
It was also hard at times and, for an empath with my specific core emotion, sometimes virtually impossible, but it was COOL.
Late Tuesday night, Michael, while riding his motorcycle, ran into a man on a skateboard. They both remain in critical condition.
This incident and my interaction with it created the theme for the Eloheim session of May 27. I have prepared two 10 minute videos. There just didn't seem to be a way to convey what Eloheim was sharing in a shorter time. I have also added a video from the end of the meeting where they define Grace, Ease, and Bliss.
5-27-09 78 minutes
Veronica has a friend involved in a motorcycle crash and is in critical condition in the hospital.
-Eloheim-this is an opportunity to grow-easy to go into habit in this type of situation-there is more here that I am not conscious of I am willing to offer something else neutral observation practice.
-The biological reaction will be survival mode-associate self with incident.
-Saying I'm sorry for your loss is neutral if you keep your vibration out of victim.
-On a soul level it is not a loss; it's an experience
-Recognize the body's need to release crying or sleeplessness.
-It's not about stopping the crying, its about owning the reason you are crying.
-Opportunity to consciously experience body emotions.
-Several group members share experiences along lines of trauma.
-What's happening is that you are no longer able to physically make an unconscious statement. Better to keep your mouth shut than lower your vibration to fit in.
-Its about EASE, GRACE and BLISS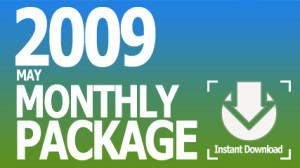 Audio recordings of the four meetings held in May 2009.