Hello everyone!
We had a wonderful Q&A with Eloheim last Sunday. Eloheim answered 18 questions (listed below). For some time now, I have noticed that many people are searching for: "What is the opposite of guilt?" so I asked Eloheim to address this specifically.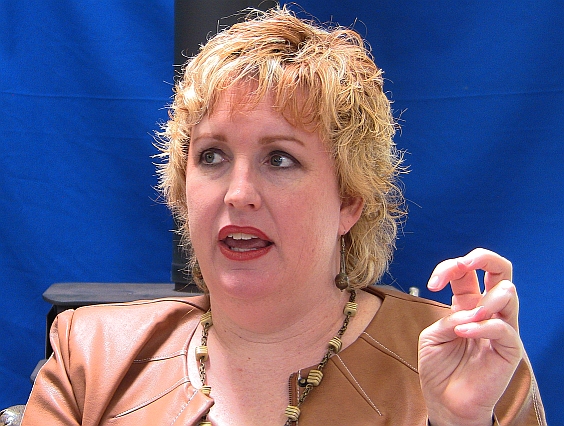 You can download the entire audio recording and/or watch the webcast replay for $1.99. The link is at the bottom of this post.
REMINDER: I will be interviewed and will channel Eloheim on REFLECT RADIO, Thursday, April 21st at 6:00pm Pacific. Listen free by following this link: http://www.blogtalkradio.com/reflectradio/2011/04/22/a-journey-for-you-meet-veronica-torres-eloheim-channel
Questions answered during this session:
Earlier this year I asked about these burning sensations I was getting in my thighs and you told me it was from one of my other lives. A fellow referred to as Grey Beard who had been wounded in a battle and was no unable to care for himself to too proud and ornery to ask help from any of the village members. I tried telling him it was okay to ask for help. I no longer have the burning sensation but now both knees are very stiff and there is pain in the right thigh when I lay down. You told someone at a recent meeting that pains that we have are rarely from a past life. So is this now ascension symptoms or something else? I'm confused. Thank you.
You have mentioned that you sometimes answer not the question asked rather than the one you wish people had asked… Maybe you could answer the question you wish I would ask? I have been working on soothing alternative expressions with relation to traumatic events keeping me from learning Spanish. I say working, it's been very interesting. Can I have some more clues because I still can't even force myself to go back to studying, I just can't.
My Core Emotion session wiped out my question box. While I am in this pause I'd like to create a big bright me. Bigger than I'd previously wished for, so today I'd like to look at a fun alternate expression or two. I'd like to fold them into my today to create this bigger expression. Would you like to play with this imagination with me please?
In February, my intuition led me to ask out a guy I'd been gradually noticing for the last 4 months or so. He accepted, but despite his assurances that he was interested, I found myself crying a number of times as my "hopes were dashed" – he didn't call when he said he would, didn't show up or follow through on tentative planes, and we have only officially met up a scant few times over the last 2.5 months. He says it's just timing and that it's not personal, and I know he's been hurt in the past, and my intuition seems to sense he's telling the truth. Yet I long / "need" physical contact and more demonstration of interest than he's shown. Again, my intuition says to hang with it, despite "common perception" that such actions mean he's not interested.
Is this a lesson for me to detach from "needs" or "desires" in a relationship, like someone eagerly seeking me out, calling more frequently, and physical touch? What is the difference between having conscious needs/desires and being needy? How much of what I think I need do I need to let go of?
I was at an event where someone talked about a cathedral of souls. Is there such a thing?
What happens when we die?
What is the opposite of guilt?
I seem to attract low-vibrational people; they seem to flock to me. What do you suggest I can do to attract a higher vibration of people?
I just wanted to check in and see where I might be resistive.
So when I walk down the street I may see ten people IN A ROW that look down at their feet IMMEDIATELY when they see me. I create stuff like this ALL the time… it started years ago. People will cough when I linger on a negative thought for too long. I get snaps, crackles and pops in my ears. This can occur when I'm at the brink of overeating. The walking signal is related to how I feel about my legs. I have baggage about fairly recent physical changes and I even create people literally calling me retarded, stupid, etc. In fact I created the idiot commentary almost non-stop for a few years. I thought those very direct remarks were over but it occurred last night at a party when I was not exactly sober. A person was literally calling me out as if he knew things about me. I end up meeting people who just "know" that I'm stupid, etc. I know that I'm NOT stupid, and that it's my baggage. Last night's signal was a clear indicator of how I've been mean to myself in the past and the fact that it came through another person was at first alarming, but then quite empowering FOR THE FIRST TIME EVER – I left that environment immediately and felt very happy that it happened. I've never been happy to be called stupid before! So that's cool. But sometimes I have NO idea why these signals are happening. They can come at random. I'll just get air pops in my ears. Sometimes my mouse cursor just moves itself. I understand the communication on some level, but not entirely. I wonder if these are bleed-throughs.
I just wanted to say that the last time we spoke I was trying to be comfortable with being in uncertainty with a lot of things including job, place to live, money, and my divorce. And I just wanted to say that I am so proud of how well I did and how I stuck with it ….trying to be comfortable with uncertainty and now I have got a fantastic job and am still enjoying my uncertainty with the rest of the things in my life right now and I feel more confident about being in uncertainty because I saw how i opened up this opportunity with my new job. Question: I am still meditating with the intent to channel. Recently I have been receiving thoughts of ideas that are new to me…or new perspectives of things and it almost seems like so much information that I have to write the ideas down. This is very exciting and I think I am channeling the information but I am not sure if it's just my imagination or not. Can you tell me if it is my imagination or not? Am I working with a spirit such as you are to veronica or am I just opening to different perspectives? Also, do you have any suggestions on how I could tune in more so that I could work up to direct voice channeling…..that as always been a passion that I have wanted to do.
I was wondering if you might be able to shed some light on something for me. Perhaps this is past-life related, but I seem to experience a negative reaction when seeing what Kerri and myself refer to as "strange farm equipment". These are typically vehicles or tractors with blades or other tools used for farming attached, that when seen instantly send shivers down my spine. Any insight would be appreciated.
I had a job interview this past week. I felt really good about the position, and I felt myself being able to grow spiritually, being fully conscious and my truth. Unfortunately, I didn't get the job, which I'm not sure why, and wonder if they might come back to me in some way after the fact….or what am I sensing here? Also, I did notice that regardless, I felt a sense of inner peace over it, which surprised me – given the circumstances. How am I doing in creating the right job for me? What suggestions do you have?
I've always believed that my body aches and pains are big road signs that I need to change. I also have believed that transformation and ascension relieves all pain. Is ascension the road to a pain free body?
I have body related question. Feeling differently my left and right sides. The right side is strong, the left one is faded. At the point where neck is connecting to a shoulder feels like a hanging balloon. Also, couple of weeks ago started to have a paint in the lumbosacral plexus. Both pain spots feel very stiff. Could you please give me a read on those.
I have a mentor, who has helped me immensely over the last 3-4 years and continues to do so especially regarding the creation of my career and my future. I'm not sure what I "do" with this relationship, but I notice that I really yearn for her approval and her insight. When I read her email correspondence, I often feel like I'm not able to measure up….No matter what she says I often feel that I am just a "client", even though I know one can love one's clients. What are you seeing to help me with this?
I have had headaches nearly every day of my life, how can I change this?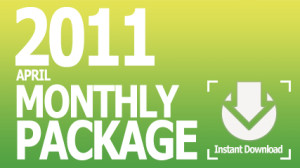 Audio from each of our five meetings held in April, 2011