Hello everyone!
Well, January 12, 2011 is a meeting we won't soon forget! The night before, Eloheim kept me awake for over an hour telling me all about the meeting and making sure I knew just what was needed for the presentation they had planned.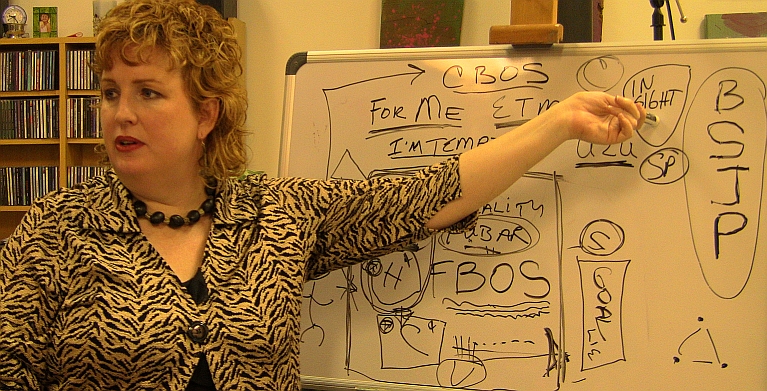 This was the first time in over 8 years of weekly meetings that we didn't sit in a circle. Everyone sat in two half-circle rows so that they could all see what Eloheim was writing.
Eloheim proceeded to outline the transition from the fear-based operating system to the consciousness-based operating system. I have included a portion of their talk in the video below.
We have video of the entire meeting. You can access the video and download the audio recording for $5 by following the link below the video.
It was very different to channel Eloheim in this 'mode'. Typically Eloheim reads the energy of the room. This time, since they were summarizing their teachings they didn't access the energy of the room. To me, it constantly felt like I was trying to remember something and couldn't…for 85 minutes.
Added to the challenge was that Eloheim can get distracted by ANYTHING! Imagine keeping them on track when they were sitting in a new chair and writing on a white erase board! This just might have been the first time they ever really wrote. They did draw a picture for us once before, but an entire night of spelling and spatial orientation and all that…..never before.
I'm right here doing a compare U2U and I'm just going to say it, this would have been impossible not that long ago.
Making something hard look easy once again.

[stextbox id="custom" color="800000" bcolor="D68C0B" bgcolor="F2DCB6" image="null"]
REMINDER: Q&A tomorrow! 1:00pm Pacific. Do you have a question for Eloheim? Here is your chance to have it answered. Eloheim will take questions from folks tuning in on the webcast.
---
JOIN OUR LIVE CHANNELING WEBCAST: Q&A – SUNDAY January 16, 2011
1:00pm Pacific~ $10 USD: includes access to the live event, the ON DEMAND webcast replay, and the complete audio download.
[/stextbox]
click the read more link to access the video

[stextbox id="custom" bcolor="996600" bgcolor="EDDF91"]
01-12-2011 ~ 85 minutes
---

The whiteboard meeting! Eloheim planned a special presentation for the meeting. The other Council members did not interact verbally in this meeting. Eloheim used a whiteboard to outline the transition from the fear-based operating system to the consciousness-based operating system, and explaining the tools we use to make our transition while creating the presentation.

---
To download the audio recording of this meeting for $1.99, please follow this link:
Shopping Area
.
[/stextbox]

[stextbox id="warning" image="null"]
Non-commercial, unedited sharing of this message is encouraged and appreciated. Please include the entire message with this paragraph. http://Eloheim.com/ Commercial outlets may contact eloheimchannel@yahoo.com for reprinting permission. This work is licensed under a Creative Commons Attribution-Noncommercial-No Derivative Works 3.0 Unported License.[/stextbox]